Dog Training – Customized training to fit your canine's needs!
Every dog is unique, each has their own personality, will process their environment differently, and as a result will have different behavioral quirks. That's why when it comes to training, it is important to ensure that your pup gets a specifically customized training curriculum that addresses the results you would like to see in your dog!
Free Consultation
Take us up on our free consultation and we'll establish first what you want to get out of training, after which we will design a custom training program, specially tailored for your dog, which we will then implement for you!
Practice makes perfect:
Practice, practice, practice! Paws is dedicated to ensuring that the training program we build will have a lasting impact on your dog and will take all the necessary steps to make sure your dog both understand and retains their training!
Certified Trainers – We are dog people!
Our team is certified and highly experienced when it comes to dog training! Paws to Consider is a fully bonded and insured company and have been working with dogs since 2002!
Obedience & Manners
Paws to Consider will help deliver the skills and manners your dog needs to learn, to live their very best life with you, filled with freedom, fun, and friendship.
Behavior Consulting
Our team is ready to support and guide you and your dog through every step of a customized behavior modification program for fear, aggression, and/or anxiety issues.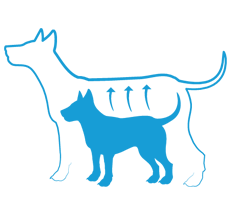 Puppy Development
Our puppy professionals can help you steer your pup through this critical period of life, giving them the skills, socialization, and support they need to grow into confident, well-adjusted adult dogs.
Approach to Dog Training
Here at Paws, we promote and utilize positive reinforcement training, a time tested methodology that builds a mutual trust and respect between you and your dog. It is important that we also teach owners how to communicate well with their dogs and will show you how this can be accomplished without using fear or intimidation.
Our scientifically proven training program will show you how to communicate effectively with your dog while teaching them essential life skills. We utilize a positive approach to training, that incorporates motivational games, while teaching them good manners in a stimulating environment! Our strategy is fun, fast and easy for everyone to learn, your dog will love working with our team!
Rates:
Consultation = Free – To discuss goals and build a plan
Private Training = $95 – Approx. 1 hour, in your home (or virtual) with owner, 3 sessions recommended to start.
Train and Board = $125 – P/overnight, our trainer takes your pup to his home and returns a trained dog! 10% discount if exceeding 7 days.
Walk and Train = $50 – Approx. 30 mins, trainer walks your pup, works on leash manners, obedience, and dog reactivity.
Monday - Sunday      9:00AM - 9:00PM
Walking Hours          10:00AM - 4:00PM
We proudly serve the following areas: Jamaica Plain, Brookline, West Roxbury, Roxbury, Roslindale, Hyde Park, Allston, Mission Hill, Brighton, Dedham, Dorchester, Chestnut Hill, Mattapan, South Boston, Needham, Newton
We provide service to our clients 7 days a week and will be there when you can't, to love your pet (almost) as much as you do! Paws to Consider is fully insured and bonded, and a proud member of the National Association of Professional Pet Sitters (NAPPS).
24 Hall St.
Jamaica Plain, MA 02130