We are thrilled with Paws to Consider. Our dog Bailey was a neurotic rescue, and has completely transformed since she started walking with Casey and Christina. She absolutely adores them both, and it is so wonderful to see how much they truly care about her too. Reading their walk reports has become a highlight of my day! They have also been a total life saver by accommodating last minute requests for extra evening feeds and walks. Can't recommend highly enough.
We've been using Joel to walk our puppy 5 days a week, 3x a day, since she was about 3 months old. He is extremely communicative and sends notes and photos for every walk. He feeds her lunch and plays with her to tire her out. His use of an app and GPS tracker is great so we know what she's up to during the day. He is even available for nighttime and weekend visits when we're running late from work or have a commitment that isn't puppy-friendly. And the best part is that she gets really excited to see him every day – we're so thankful to have found Joel!
I've had a great experience with this dog walking service. Our elderly dog Bella needs extra care and attention–including help up the stairs sometimes. Joel, the owner, was very flexible with devising an arrangement that fits Bella's needs. The walkers themselves have been lovely, caring and kind. There are very occasional glitches –understandable delays–but this brings up what I would consider to be a strong part of their appeal: COMMUNICATION IS EXCELLENT. They text and email and reply immediately. Highly recommended!
I'm Sam – a loving chocolate lab with energy to burn. I live in Brookline. Everyday I greet my walker at the door with one of my favorite toys. We have such a great time walking all around for 30 minutes, and I get so excited when I see other dogs to greet and sniff. After our walk, my walker feeds me my lunch!
We are Sam & Madison and we love our PTC walkers! We are pug siblings who have been walked by the PTC walkers for over 10 years. Even though we move a bit more slowly now, we love our daily walks with them down along the Jamaica Pond.
I'm Riley, an adorable little shnoodle. I jump up on our sofa and look out the window waiting for my PTC walker to arrive. When I see her, I spin around in excitement. I can't wait to go out for my 20 minute walk to explore my neighborhood. I love getting my treat and belly rubs after our walk. Paws To Consider walks me every Monday and Wednesday… I wish they came everyday!
We love Paws to Consider! When we first hired Paws to Consider, Joel came over personally to meet our active pup Boone. He built comfort and a relationship with us that we really appreciate. Boone has two regular walkers, and each walker has been personally introduced to Boone before entering our schedule. We really appreciate the communication and the care that has been taken to ensure that each walker is a great match for Boone.
We use Paws to Consider for both regular walks and some last-minute walks. Joel and his team have been prompt and reliable for the regular walks, and really great about filling in the last-minute walks when we need them. The online interface is easy to use for scheduling and payment. We are so appreciative to hear how each walk goes in the follow-up email, which helps us know how Boone is doing during the day. Boone is tired and happy when we get home later in the day, which is the best sign that Paws to Consider does a great job. We give them our most enthusiastic recommendation!
Joel and the team at Paws to Consider are awesome (or should I say paw-some)! I personally have only met and spoke with Joel – the owner – and the service and communication has been nothing short of exceptional!
I love that Paws does free meet and greet consultations to get to know your dog prior to just scheduling a walk (like Wag or Rover). Our adopted pup Rosie needs an experienced walker with the patience and care that Joel was able to provide, completely understanding as she is settling in and also getting leash-trained. We had a terrible dog-walking app experience because the walker was not a professional but just a college student who wants to make money while also getting the chance to pet a dog (despite us noting our needs). Long story short our girl got out of her harness AND collar as the walker was not able to properly approach the situation.
Joel made the effort to acquaint himself with my pup and every time he walks her, he sends multiple photos and detailed accounts of the walk – including any good, bad, or odd behavior your dog may have exhibited/engaged in. Huge for learning how your pup may be developing – especially without you there – and if there's anything you can address sooner. Great visibility, easy to schedule service, candid and open communication, & one happy pup. Definitely recommend Paws to Consider's services for your furry friend.
Paws to Consider walked my dog, Riley, for 5 years until we relocated to CA. I can't say enough about how wonderful our experience was. Riley, who is typically a very shy dog, was always so excited to see his dog walker. Paws proved to be flexible, considerate, caring, and far better than any dog walker experience I've ever had before or since. Any dog who gets to walk with Paws is a lucky dog!
More of our satisfied costumers!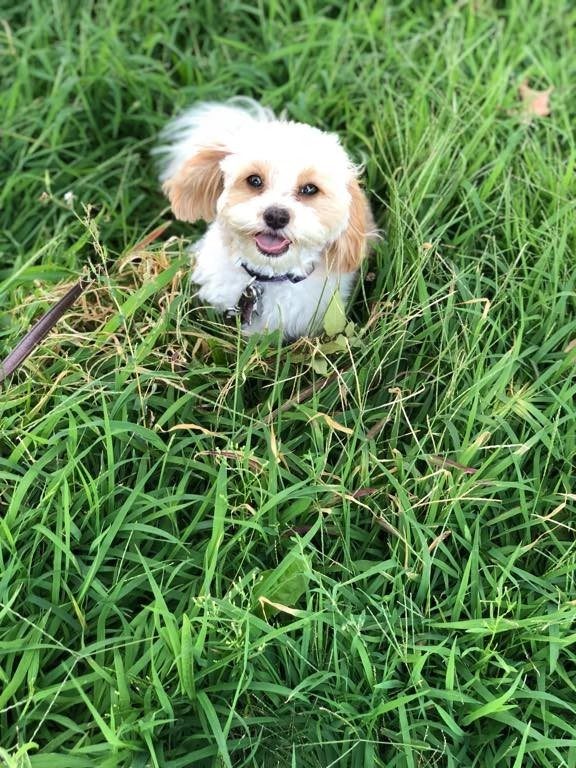 Monday - Sunday      9:00AM - 9:00PM
Walking Hours          10:00AM - 4:00PM
We proudly serve the following areas: Jamaica Plain, Brookline, West Roxbury, Roxbury, Roslindale, Hyde Park, Allston, Mission Hill, Brighton, Dedham, Dorchester, Chestnut Hill, Mattapan, South Boston, Needham, Newton
We provide service to our clients 7 days a week and will be there when you can't, to love your pet (almost) as much as you do! Paws to Consider is fully insured and bonded, and a proud member of the National Association of Professional Pet Sitters (NAPPS).
24 Hall St.
Jamaica Plain, MA 02130