A Modern Approach to Dog Walking
Real Time Walk Updates
We strive to provide you with 100% transparency when we take your pup out for a walk! That is why our systems will automatically send you an update after the completion of every walk, which will include a GPS map of the route your pup walked, the time of completion, photos and notes, so you will always know where your dog is and that he/she in good hands!    [expand title=""]
Communicate Directly With Your Dog Walker
Forgot to feed your pup breakfast before heading out the door? Need somebody to turn off the living room light? Maybe the plumbers are coming today and Fido will be found in his crate? We have you covered!
Our system is designed to make communicating with our staff easy! Utilize our live stream messaging, which is delivered real time and directly to both your primary walker and our Admin. We are happy to accommodate any last minute changes or requests, and are careful to review and respond promptly to ensure that we give your dog the best care!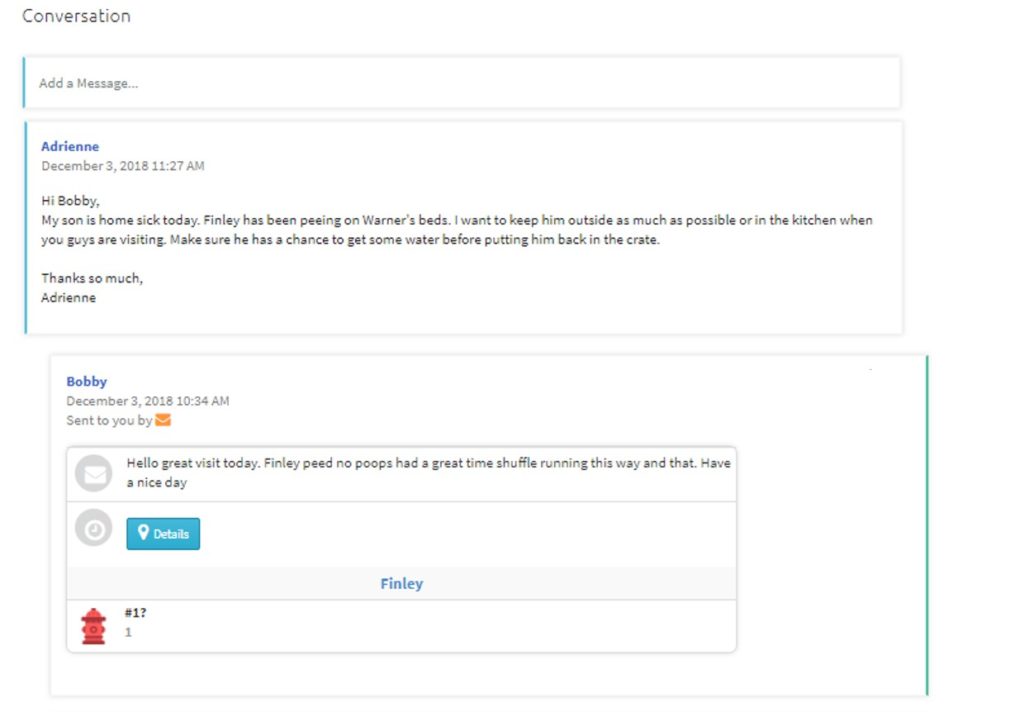 Online Scheduling, Bill Pay, & Your Pet
We strive to make scheduling and bill pay easy! All scheduling can be done within our client portal, you can always book, cancel or adjust any of our services. Bill pay is also made easy in our portal, where we accept credit card or ACH. Updating your pets information is easily done within our portal, this ensures our walker and staff have the most up to date instructions and information about your dogs, cats, or other furry critters!
Update Your Pets Information
Monday - Sunday      9:00AM - 9:00PM
Walking Hours          10:00AM - 4:00PM
We proudly serve the following areas: Jamaica Plain, Brookline, West Roxbury, Roxbury, Roslindale, Hyde Park, Allston, Mission Hill, Brighton, Dedham, Dorchester, Chestnut Hill, Mattapan, South Boston, Needham, Newton
We provide service to our clients 7 days a week and will be there when you can't, to love your pet (almost) as much as you do! Paws to Consider is fully insured and bonded, and a proud member of the National Association of Professional Pet Sitters (NAPPS).
24 Hall St.
Jamaica Plain, MA 02130