Dog Walking, Pet Sitting, & Cat Care Services
A staple of Paws to Consider, we come to your house, take your dog out on a leash walk in your neighborhood, and provide your dog with personalized attention from his/her dog walker. The pace of the walk, greeting other dogs etc. is all customized to your dogs needs and behaviors.
After every walk your dogs water is refreshed, a daily note with the walk summary and GPS of the walk is sent to your inbox, and a treat is provided (at owners discretion), and if needed your dog is toweled dried and muddy paws are cleaned!
PRICING
20 min walk = $21-24
40 min walk = $32-35
60 min walk = $42-45
(discounts for frequency and timing of visits)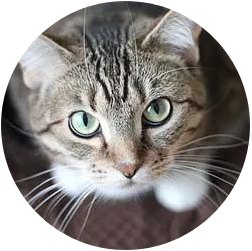 We provide cat care visits where we come into your home and put out wet and dry food per your instructions. We change the water with fresh daily. We scoop, clean and change liter and bring waste to an outside trash. After that is done we provide company and play time for your cat(s), depending upon how social your cat is. At the end of our visit we leave a note.
We offer a pet sitting service where your dog walker will stay in your home overnight with your dog(s) and cat(s). Your pet sitter will bring in your mail, water plants and send you daily updates via e-mail or text (upon request).
Our dog pet sitting rate includes three dog walks daily, along with feeding and staying overnight (coming and going from your house for added home safety).
Interested in teaching or reinforcing obedience, leash manners, or new skills to your dog/puppy? Paws has you covered! Our team of professional dog trainers can handle this and whatever else you'd like your dog to become a pro at!
30 min = $65
Initial consult = $150
Monday - Sunday      9:00AM - 9:00PM
Walking Hours          10:00AM - 4:00PM
We proudly serve the following areas: Jamaica Plain, Brookline, West Roxbury, Roxbury, Roslindale, Hyde Park, Allston, Mission Hill, Brighton, Dedham, Dorchester, Chestnut Hill, Mattapan, South Boston, Needham, Newton
We provide service to our clients 7 days a week and will be there when you can't, to love your pet (almost) as much as you do! Paws to Consider is fully insured and bonded, and a proud member of the National Association of Professional Pet Sitters (NAPPS).
24 Hall St.
Jamaica Plain, MA 02130